IMPROVING LIVES BY UNITING GREAT PEOPLE WITH GREAT COMPANIES.
Talent Acquisition Solutions for the Med Tech Industry.
Fill Your Open Position - FAST
We streamline the recruiting process to make it fast and painless. We integrate the perfect blend of human engagement and cutting-edge technology to obsessively find and match the best candidates to the best jobs.
At FloodGate Medical, we focus on bringing a blend of human engagement and cutting-edge technology to our clients' talent search and any candidate's job search. By partnering with us, you can leverage our experience, industry best practices and technology to reach the best possible candidates in the medical industry.
Our proprietary, cloud-based Talent Portal to seek out only the most qualified candidates in the medical technology and device industry.
Bring your talent searches, or your job search, to a new level.
Total Talent Solutions
for Med Tech
Whether you're looking to land a job or looking to fill an open role, we're here to help. Our mission is to improve lives by uniting great people with great companies.
Giving you the all of the tools, knowledge, and accountability needed to be the best candidate possible. This will set you on the path to find a better future.
Find a job within our database of hundreds of jobs, find a friend or colleague you think would be a perfect fit, refer them with one click, and collect a finder's fee when they're hired.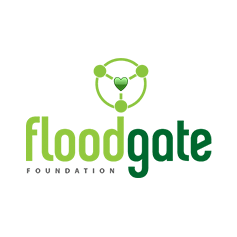 "Serving is Winning." What better way than to commit to serving our community through charitable giving; of our time, a percentage of our revenue, and our partners who want to help.
When It comes to recruiters, candidates should be very careful who they choose. For most recruiters, a candidate is just a number and a paycheck despite what they might tell you. FloodGate is the exception to the rule. They are the only recruiter we use and the way they approach companies and candidates is so unique in this industry.
Bob Ellis
VP of Sales & Marketing
Throughout my career I have had the opportunity to work with many of the top executive search firms and have found Joe and FloodGate to be among the very best. They excel at balancing the needs of both the client and the candidate, taking what can be a time-consuming and complicated process and making it seamless and straightforward. I would highly recommend Joe and his team whether you are conducting a talent search or seeking new opportunities yourself.
Marcus Girolamo
VP of Marketing
Joe and the FloodGate team didn't just find great candidates for me, they acted as a true partner working through compensation models, offer letters, and job descriptions. We found a candidate that is uniquely qualified to achieve our goals that we would have never seen without Joe and his team.
Greg Bauer
Owner
I appreciate the extraordinary work performed by Joe and the FloodGate team. Due to unforeseen business transformation activities, the hiring profile we were were seeking changed during the course of candidate selection and interviews. Joe's team showed a tremendous level of engagement and customer service on a hiring project that was forecasted to take 1 - 2 months, but in reality turned into 10. Thanks to FloodGate for the tenacity and dedication to performance even when faced with with multiple changes! I will definitely seek FloodGate's assistance in the future and recommend that other organizations to consider doing the same.
Benjamin Chouteau
Vice President